Innovation Box
It's time to step into the wonderful world of innovation. We'll guide you step-by-step through imagining something wonderful, experimenting to make it great, and then turning your vision into reality. Innovation Box can light the way but only you can choose where the journey leads. This is not a training exercise. Innovation Box is about doing it for real.
Get in touch and we'll help you through the process!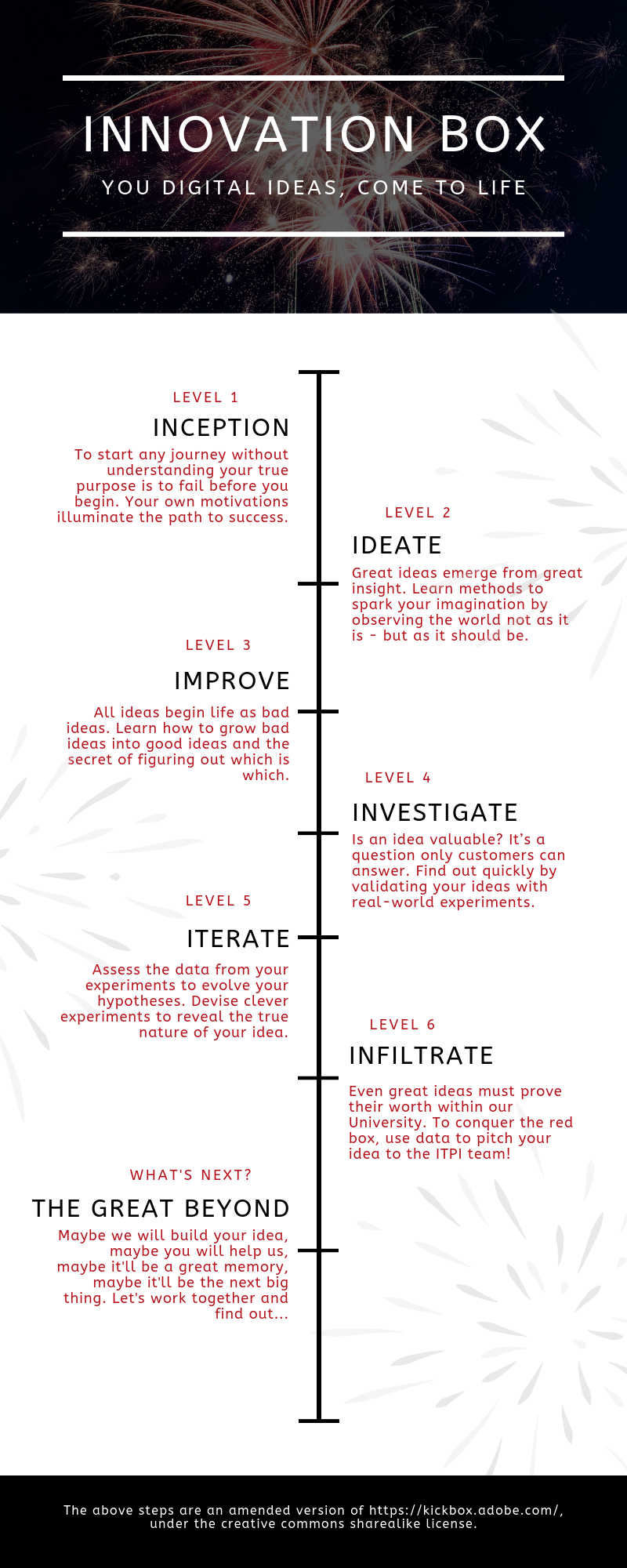 Even great ideas must prove their worth within our University. To conquer the red box, use data to pitch your idea to the ITPI team!
In successfully completing the Innovation Box you can claim 10 points towards your Lancaster Award. There is also a workshop at the beginning that lasts 2 hours (and covers levels 1-3) which you can claim a further 5 points for. For successfully presenting your idea at the end a further 5 points can be gained.
Innovation helps you adapt and develop your skills. The following skills are a key part of the Innovation Box and the Lancaster Award.
Communication
Teamwork
Planning
Initiative
Problem Solving
Flexibility
The above steps are an amended version of https://kickbox.adobe.com/, under the creative commons sharealike license.